Directorate of Sports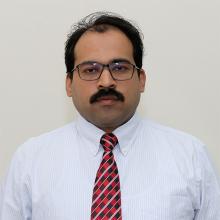 Dr. Adnan Khaliq
Director sports
Mission
The vision is to provide the students with the best-sporting facilities both at the recreational and competitive level.
Close Collaboration and healthy competitions within the Departments of the University and participation of KFUEIT Sports teams in All Pakistan Inter-Varsity Sports Competitions, under the auspicious of Higher Education Commission Islamabad, University Sports League (USL) under the umbrella of Higher Education Department, Lahore to promote Sports activities at various levels. Department has always paid special attention and devotion towards student's mental and physical grooming making them glorify their Institution as well as preparing them for National and International forums.
Objectives
The Directorate of sports (KFUEIT) is striving to provide National and International Players for promotion of Sports at University and National Level.
Capacity Building of Players both Male and Female.
Organize Training camps for students, separately for Male and Female Players.
The awards of Cash Prizes and Sports Scholarships to encourage the budding student players, who win medals at Inter-Varsity, Provincial and National Championships.
Create healthy environment in the campus through Sports activities.
Provide optimum-coaching facilities for the students (Male & Female) to encourage their participation in sports at different levels i.e. Club Competitions at District Rahim Yar Khan, Division level, Intervarsity events, Punjab level, National & International level.
Organize Annual Sports Gala/ Sports Competitions among the Departments and award the Certificates and Trophies/Medals to the Position holder players.
Organize occasional celebrations and recreational tournaments arranged for the Students, staff and faculty like Independence Day Sports Tournaments etc.
The Directorate of sports organize annually inter-collegiate sports competitions of all affiliated colleges / institutes to promote sports at college and University Level.
Participation at HEC Competition
| S.No. | Male Team | Female Team |
| --- | --- | --- |
| 1 | Athletics | Athletics |
| 2 | Archery | Archery |
| 3 | Badminton | Badminton |
| 4 | Basket Ball | Basket Ball |
| 5 | Bodybuilding | Baseball |
| 6 | Boxing | Chess |
| 7 | Chess | Cricket |
| 8 | Cricket | Cycling |
| 9 | Cycling | Foot Ball |
| 10 | Foot Ball | Gymnastics |
| 11 | Gymnastic | Hand Ball |
| 12 | Hand Ball | Hockey |
| 13 | Hockey | Judo |
| 14 | Judo | Jujitsu |
| 15 | Jujitsu | Karate |
| 16 | Kabaddi | Net ball |
| 17 | Karate | Rowing |
| 18 | Rock Climbing | Rifle Shootings |
| 19 | Rowing | Ski |
| 20 | Rugby | Swimming |
| 21 | Rifle Shootings | Squash |
| 22 | Ski | Table Tennis |
| 23 | Swimming | Tennis |
| 24 | Squash | Taekwondo |
| 25 | Table Tennis | Volley Ball |
| 26 | Tennis | Wushu |
| 27 | Taekwondo | |
| 28 | Tug of War | |
| 29 | Volley Ball | |
| 30 | Weight Lifting | |
| 31 | Wrestling | |
| 32 | Wushu | |
Facilities
Athletics Track
Football Ground
Cricket Ground
Gym for students
Badminton Courts
Basketball courts
Table Tennis
Body Building
Martial Arts Hall
Weight lifting
Chess
Volley Ball
Rowing Club
Archery
Wrestling Mate