RYK – The City of Ancient Heritage
Rahim Yar Khan (RYK) situated on the bank of River Indus, was built in 1751 A.D. during the Sumra Supremacy in Sindh. Previously known as Noshehra was named Rahim Yar Khan in 1809 by Nawab Muhammad Sadiq Khan after his first son. In 1930, the city was designated as a District Headquarter and in 1942 became an industrial zone and Cotton Centre with the advent of several industrial units and factories all over the town. Two landmark factories of Abbasia Textile Mills and Sadiq Vegetable & Oil Mills (now Unilever) were established in 1950, which added more in the urbanization of the city. This urbanization continued since then and now the city is one of the modern district headquarters in Punjab with decent civic facilities and infrastructure.
Location and Travel
Geographically located at the tripod of three provinces, Rahim Yar Khan is linked by road, rail and airways with rest of the country. State of the art international airport of RYK (Shaikh Zayed International Airport) serves as a strategic link of the city with national and international markets. Availability of decent facilities for road travel, rail network and goods transport & logistic network adds the importance of this city in communication.
Economy and Geographical Importance
Rahim Yar Khan is strategically located in an area, which is the converging point of three provinces (Punjab, Sindh and Baluchistan) of Pakistan. This geographical location makes this city the center of not only the health & education but for business, trade and agriculture of Southern Punjab, Northern Sindh and Eastern Baluchistan as well. Known as one of the largest producers of cotton and sugarcane, RYK has an agri-based economy with 65% of people living here have agriculture as their core occupation. With the establishment of RYK Industrial Zone and other flagship factories and plants, this city is turning out to be the hub of the industry as well. Leading industrial units of RYK include Unilever, Coca Cola Beverage, FFC Fertilizers, Fatima Fertilizers, Haleeb Foods, five Sugar Mills (JDW Sugar Mill, Hamza Sugar Mill, Ittihad Sugar Mill, RYK Sugar Mill and Ittefaq Sugar Mill), Ahmad Oriental Textile and Ahmad Fine Textile Mill with dozens of Marble, Cotton Ginning, Flour & Oil Mills and Poultry Feed units. All these very important industries are instrumental in playing a key role not only in the economy of RYK but also contributing significantly in the national economy as well.
The City of Education
In recent years, the establishment of Khwaja Fareed University of Engineering & Information Technology (KFUEIT) and Sheikh Zayed Medical College has put the city on International Education map and revolutionized the higher education in arteries of Southern Punjab. Besides these flagship institutions, Campus of Islamia University Bahawalpur, Khwaja Fareed Post-Graduate Government College, Government Women Degree College, Sheikh Zayed Public School, Shaikh Khalifa Khalifa School, Army Public School, Beacon House School System, Ranger Public School, The City School, Lahore Grammar School and many other private school & colleges are efficiently contributing their share in providing quality education to the future generation of this part of the country.
Places to Visit in RYK
Cholistan Desert
One-fourth of the area of this district consists of desert called Rohi. Historically, the ancient people from Iraq passed through this desert and named it Cholistan, which later on was called Cholistan. One thousand years ago, this desert was part of Hakra River and was lush green town (River Hakra and Saraswati were the tributaries to River Satluj). With the passage of time, this river dried out and turned into a desert. During the rainy season, one could see the water flowing on the ancient path, which still indicates the signs of the river. The Cholistan desert provides great opportunities of adventure including desert safari, hunting, camping and wildlife experience. Every year notables from the royal family of United Arab Emirates also come to explore desert and enjoy hunting here. Wide variety of wildlife including wild cats, chinkara deer, pigs, jackals, foxes, badgers, poisonous snakes, hog deer, blue bulls, ravine deer, sand grouse and wild lizards are among many other creatures found in this desert.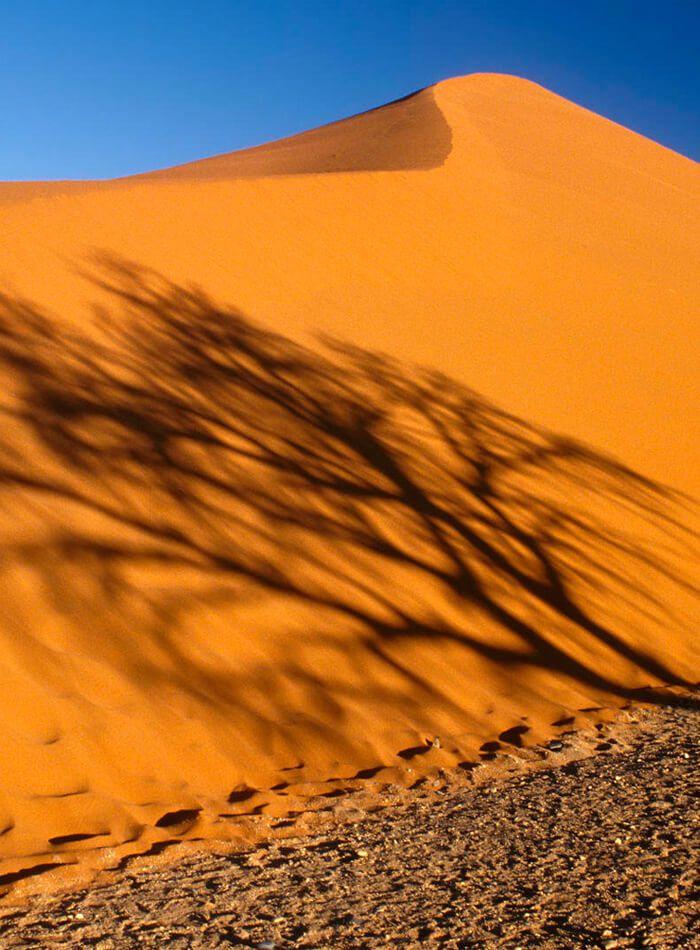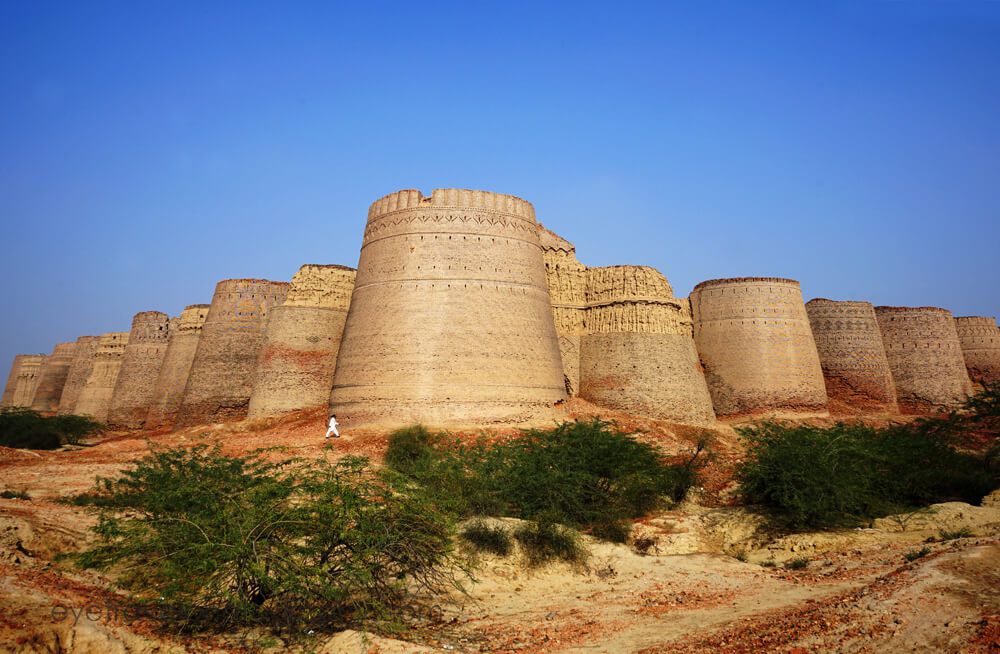 Derawar Fort
About 170 km from RYK and in eastern outskirts of Ahmed Pur East, is a worth visiting tourist point, Derawar Fort. This historic fort was built by Rai Jajja Bhatti, a Rajput ruler of the Bhatti clan in the 9th century AD as a tribute to Rawal Deoraj Bhatti, a Rajput sovereign king of the Jaisalmer and Bahawalpur areas who had his capital at Lodhruva. The fort was initially known as Dera Rawal and later referred to as Dera Rawar. In the 18th century, it was taken over by Muslim Nawabs of Bahawalpur from the Shahotra tribe and was later renovated by Abbasi rulers.
Bhong Mosque
Located in the village of Bhong, 18 km from Sadiqabad Tehsil and 50 km from Rahim Yar Khan District, The Bhong Mosque is well known for its exquisite design and architectural beauty with gold leaves carved for the intricate decorative patterns and the stylish calligraphic work. It was designed and constructed over a period of nearly 50 years (1932–1982) and won the Aga Khan Award for Architecture in 1986. This is a worth seeing point, easily accessible from Sadiqabad with decent road leading towards Bhong.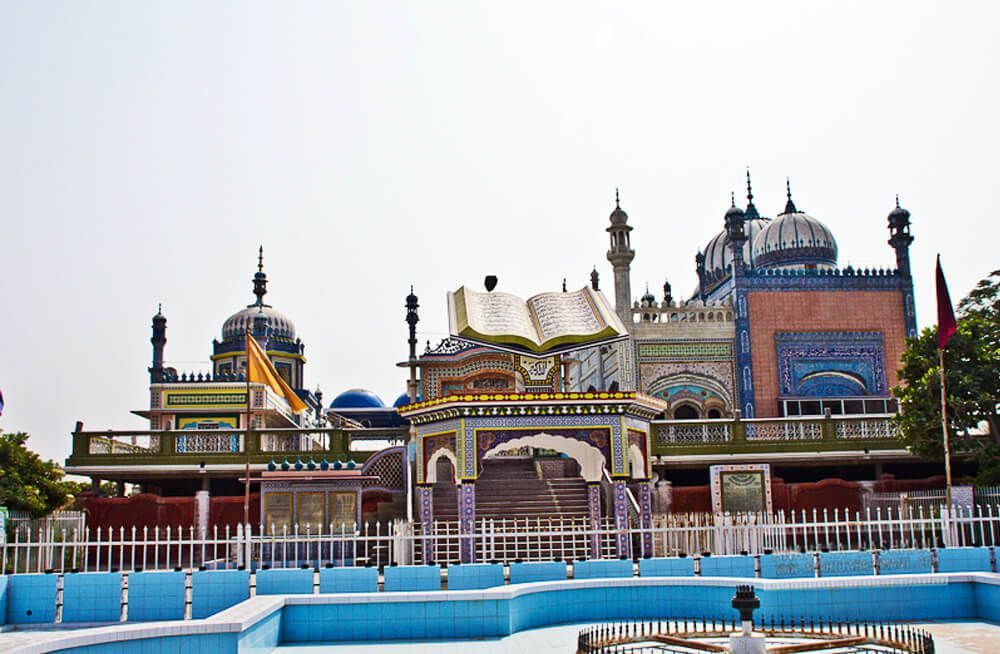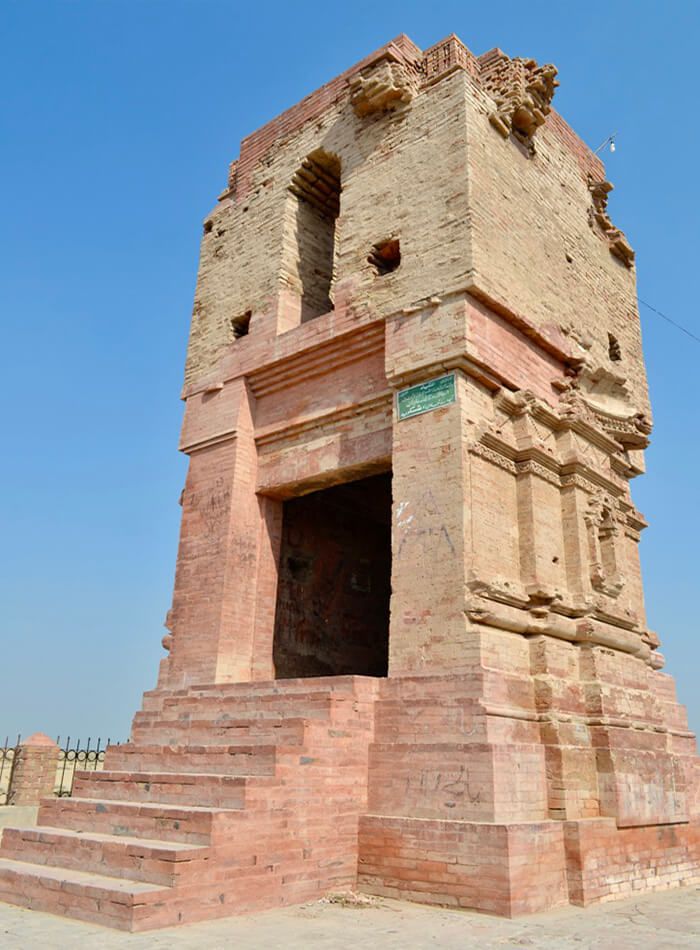 Pattan Minara
Pattan Minara is an ancient tower (lighthouse), located at the bank of river Hakra or Ghagra that once used to flow there. At a distance of 20 km from the city of RYK, this can be yet another historical place to visit around near the city. Although most of the historic building has been deteriorated, but still this tower is there in its original form telling tales of history and heritage.