Office of the Vice Chancellor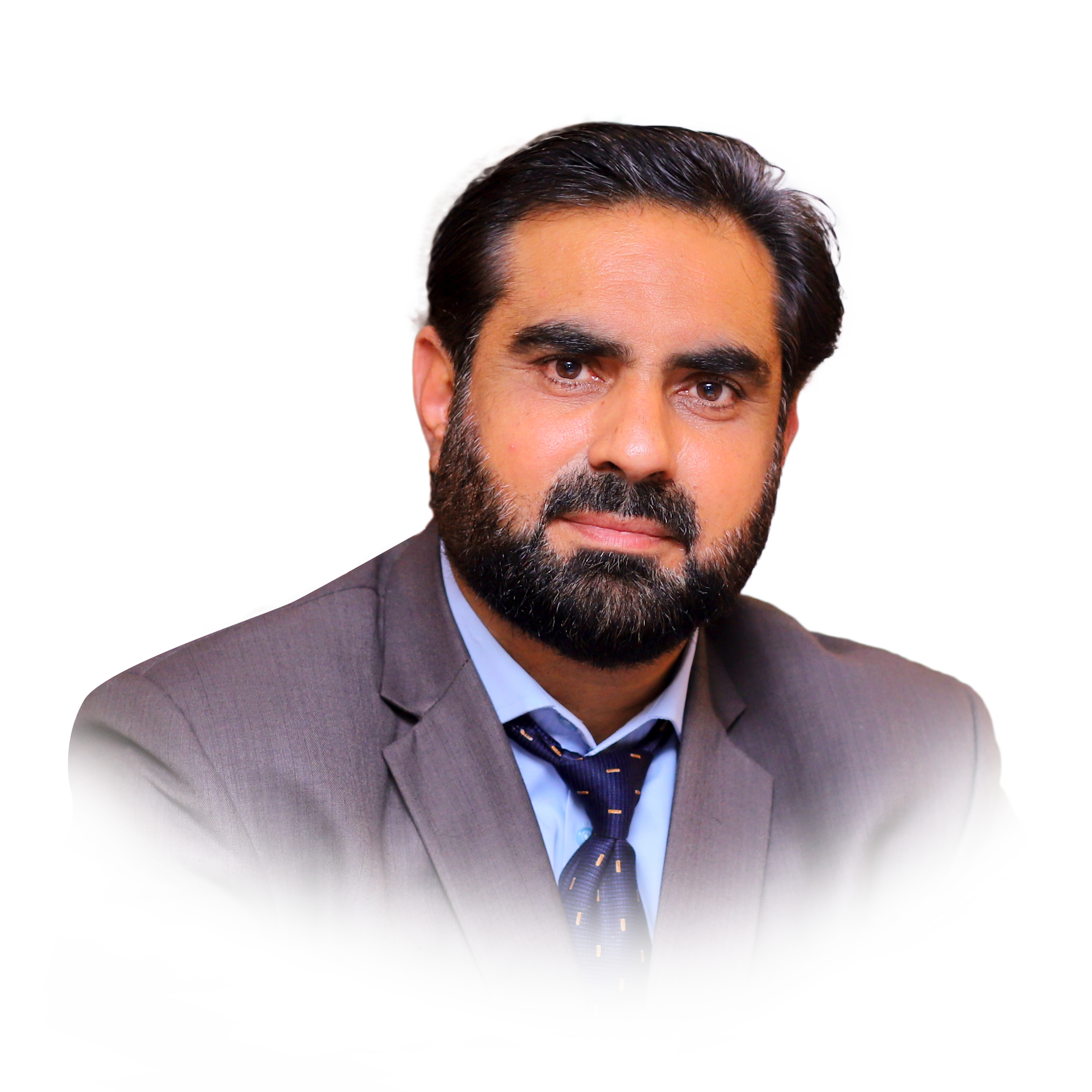 My vision is rooted in a steadfast commitment to excellence across various facets of academia. Our foremost ambition is to provide quality education that transcends traditional boundaries, fostering an environment where intellectual curiosity thrives, and students are empowered with both knowledge and critical thinking skills. We aim to be a beacon of educational excellence, nurturing a community of learners who are not only academically proficient but also possess a deep sense of ethical responsibility.
At KFUEIT, we are dedicated to shaping the future through technology, fostering innovation, and pushing the boundaries of knowledge. Our faculty, a blend of academics and industry experts, leads research that advances engineering and information technology. Committed to quality education and groundbreaking research, we aim to be global leaders, enhancing our international recognition through strategic collaborations and a focus on diversity. Our goal is to elevate our institution's global standing by fostering a culture of innovation and academic excellence.
Faculty and HR development is paramount to our mission. We recognize the pivotal role our faculty and staff play in shaping the academic experience. Through robust support for research endeavors, professional development opportunities, and the creation of an enriching academic environment, we are dedicated to empowering our faculty to excel in their roles as educators and researchers.
At our institution, character building is at the core of our educational philosophy. We are resolute in instilling values of integrity, empathy, and social responsibility in our students. Central to our mission is guiding our students toward successful and fulfilling careers. We prioritize comprehensive career counseling services to ensure our graduates are well-prepared for the professional world.
Moreover, we are steadfast in our dedication to nurturing leadership and entrepreneurial skills among our students. Our determination is to empower our students with the skills and values needed for success and a positive impact on a global scale.
To achieve these ambitious goals, we are committed to creating a vibrant and inclusive campus culture. We will provide state-of-the-art facilities, modern laboratories, and collaborative spaces that encourage interdisciplinary learning and research. Moreover, we will actively promote diversity and inclusivity, fostering a community where students from various backgrounds come together to exchange ideas and perspectives.
I invite students to embark on this transformative journey with us. Join a community that values excellence, embraces diversity, and is dedicated to shaping leaders and innovators of tomorrow. Your potential is boundless, and we are here to help you realize it.
Prof. Dr. Shahzad Murtaza
Vice Chancellor