Message from Senior Dean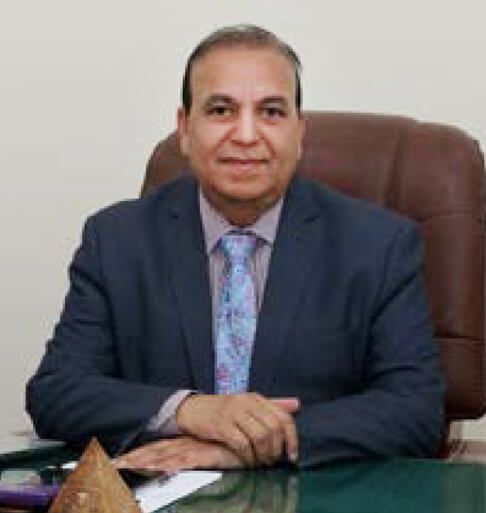 Khwaja Fareed University of Engineering and Information Technology is a wonderful initiative by Government of Punjab and in particular, the role played by then chief Minister Shahbaz Sharif, regional politicians and business community for the establishment of this great institution. We hope that Inshallah this university will become a world class university with hard work and continuity of support from the past, present and future governments. There is no doubt that establishing this university is a blessing for the people of South of Punjab and it should be exploited to its full potential with continuity of support and use it as a hub to connect to the world for business and education purposes.
Our future lies in knowledge-based economy and these types of initiatives are the building blocks towards that vision. We should play our role in the world with positive attitude and make contributions for good of humanity. We cannot live in isolation and therefore need to adopt World Class practices in our day to day living, in our industry and businesses, otherwise we will be left behind even more than what we are now.
Our wide range of education programs at undergraduate and graduate level including BS, MS/MPhil and PhD are of the highest standard and we have plans to benchmark our performance with the world class universities. Whatever gaps exist in our performance we should have the willpower to achieve those world class targets which have been established by the International universities and institutions. I would ask our young people who are intelligent and full of energy to set your sights high and show that you can fulfil your own, your parent's and your nation's dreams. You are the future of this nation and do not disappoint them.
KFUEIT team is anxious to take this university forward and I have already seen great results towards making it a world class university. As our great leader Quaid-e-Azam said "with faith, discipline and selfless devotion to duty, there is nothing worthwhile that you can not achieve".
In a short period of four years since the establishment of this University, we have made great progress and achieved 2024 targets at the end of 2018. Now KFUEIT is offering 94 programs in Engineering, Management, basic Sciences, Humanities, Social Sciences, Allied Heath Sciences, Computer Science and Information Technology. The student numbers Inshallah will increase from 5000 to 10000 in August 2019. This University is also striving towards self-sustainability business model by effective utilization of resources for delivery of teaching programs, Research and Innovation work and Entrepreneurship activities.
We are planning to engage with wider community by offering flexible, multi-disciplinary and e-learning programs, both for full time students and working professionals from industry and businesses. I wish all our students best of luck and hope that whatever you do in life will be for good of humanity because we are part of the World in this global village where we should learn to live in peace and harmony with each other.
Engr. Prof. Dr. Mohammad Munir Ahmad
BSc Mech Eng (UET, Lahore), MSc, PhD (UK),
CEng, MIMechE, FIEI, Eur Ing ( EU-FEANI)